Welcome
Looking for something better in your life?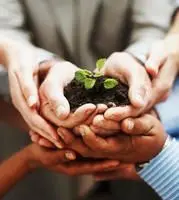 The key is in your hands.
As a bilingual (Spanish)/ bicultural therapist, I offer support and help to people from diverse backgrounds. My life passion is to help people find their own solutions to their current situations. For the past 25+ years I have worked with couples, children and families in a supportive and empowering therapeutic environment. My areas of expertise include motherhood/parenting, couples, trauma, immigration/acculturation, anxiety, depression, domestic violence, child abuse, and co-dependency. As a certified IFS therapist, I am excited to assist in the healing process of the people I have the honor to serve.